Contattaci per maggiori informazioni
Pintonfond Environmental Services is a company operating in the environmental sector based in Gattico (NO) which operates in Northern Italy.
We take care of the management of non-hazardous waste, recovery, transport and disposal. We have also been working for years in the processing of bronze, copper and brass.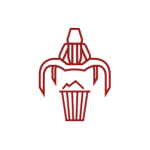 Pintonfond environmental services is a company specialized in the collection, treatment and transport of non-hazardous waste.
Special waste must be recovered, treated and disposed of with caution, Pintofond Environmental Services intervenes in compliance with environmental regulations and customer needs.
Pintonfond is able to recover, treat and dispose of all non-hazardous waste in collaboration with companies specialized in the waste sector.
Registered in the national environmental management-Piedmont region section, we operate throughout northern Italy with authorized vehicles according to the regulations in force for proper waste disposal while respecting the environment.
We offer advice and assistance to the customer according to their needs.
The company offers competitive prices in the market for the benefit of the customer.
Our services:
Collection and transport of non-hazardous waste (plastic-paper-wood-electrical equipment etc ...)
We collect ferrous and non ferrous metals with immediate payment
We carry out services for body shops and mechanics
Industrial and civil demolition
Waste transport for own and third parties
Contact us for more information